John Tyler High School

In Memory
Bobby R. (Randy) Brodie
Died April 15, 2017. Randy had a brain tumor that was involved in the optic nerves.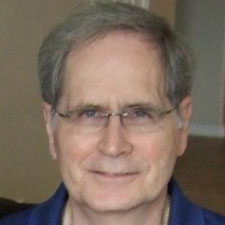 Bobby Randall "Randy" Brodie passed away April 15, 2017 with his wife Norma and daughter Amanda by his side. He was born in Tyler, Texas on May 11, 1953 to Vergil Bobby Brodie and Martha Jean Ford Brodie.

Bobby grew up in Tyler and later resided in Whitehouse. He fondly recalled his first job, dipping ice cream at O'Neals Ice Cream in Tyler. In 1971, he graduated from John Tyler High School and went on to complete his Bachelor's degree at the University of Texas at Tyler in 1976. Bobby was an accountant and worked for Southland Distribution before beginning his life time career with McEvoy in 1980. Over his 35 years with the company, McEvoy became Smith International, Cooper Cameron, and finally Cameron International Corporation. In 1989, Bobby relocated to The Woodlands, Texas and worked in Houston, Liberty, and Brookshire. He loved his position as a Drilling Systems Controller in Houston and missed it dearly after retiring in March of 2015.

Bobby loved to travel and his work allowed him to visit many countries. He went to Singapore, Australia, Germany, France, Scotland, The Netherlands, Canada, Ireland, and Mexico. While vacationing he practiced his photography at numerous National Parks in the United States. He was an avid outdoorsman and loved fishing, hunting, and hiking. He taught his grandson Caden how to fish and they enjoyed spending the day together at the park and the ponds. He was a proud member of the First Baptist Church of Whitehouse.

Bobby is preceded in death by: his parents; brothers, Waburn Shane Brodie and Robert Steven Brodie; and step-daughter, Lorenda Carroll Baldwin. He is survived by his wife of 39 years, Norma Carter Brodie; daughter Amanda Brodie Pritchard and grandson, Caden William Pritchard; son Ryan Randall Chittum, his wife Anna, and granddaughters Clara, Nina, and Molly Chittum; step-daughter Mende Trout, her husband Nick, and granddaughters Taylor and Makensie Gilson; granddaughter Rhianna Phillips; and sisters Angie and Alatia Brodie.

The family would like to give special thanks to the caregivers and staff at Autumn Leaves of The Woodlands for the care and companionship given to Bobby during his time there. He enjoyed his walks, crafts, and games and felt truly loved by everyone.

Visitation will be held Saturday, April 22, 2017 from 1pm- 3pm at Tyler Memorial Funeral Home. Funeral services and burial will follow at 3pm.
Published in Tyler Morning Telegraph on Apr. 21, 2017