John Tyler High School

In Memory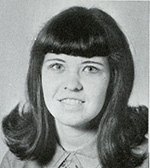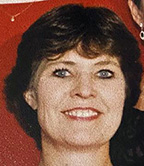 LEA ANN WILKERSON MCKNIGHT
TYLER — Lea Ann Wilkerson McKnight lost her four-year battle with cancer and joined her precious Jesus on April 3, 2021. She passed away peacefully with her husband Harry holding her hand. A memorial service will be held on a later date at Pleasant Retreat United Methodist Church, 417 CR 1143, Tyler Texas 75704. The date for the memorial service will be posted on Facebook.
Lea was born October 9, 1952 in Tyler, Texas to Neoma and Fred Wilkerson. She lived her entire life in Tyler, graduating from John Tyler High School in 1971. Lea was a lifelong member of Pleasant Retreat United Methodist Church where she was a member of the Friendship Sunday School Class. She retired in 2017 as Human Resources and payroll director for James E. Smith Petroleum Engineering Firm.
The song "You've Got A Friend" was a perfect description of Lea. She was always there to lend a hand whether you asked for her help or not and she had a sense of knowing when to call or be in the right place to help. Lea was beautiful, caring, kind, and sweet to a fault. She was lovingly called "the angel of Tyler" by her family and friends. Her family benefited most from her generosity and thoughtfulness.
Lea was preceded in death by her parents, Neoma and Fred Wilkerson; her mother and father-in-law, Sue and Sam McKnight; her nephew, Dustin Lowe; and her beloved dog, Dude.
Lea is survived by her loving family including her husband of 49 years, Harry; her two sons, Adam McKnight and wife Nicole, and Grant McKnight and wife Valerie; and four grandchildren, Max, Neoma, Rex and Vix McKnight. She is also survived by her four devoted sisters and best friends, Sandy Lowe, Gail Haas, Jenny Lawrence, and Becky Tanner; her aunts, Dona Wilkerson, Billie Wilkerson, and Louise Wilkerson; ten nieces and nephews who adored their Aunt Lea; and numerous cousins, including her "double cousins" who she loved as siblings, Patty Worsham and Alan Wilkerson.
If desired, memorials may be made in Lea's honor to the Advent Wreath Fund at Pleasant Retreat United Methodist Church, 417 CR 1143, Tyler Texas 75704.
Dear JT Class family,
I am heartbroken today by the news that one or our most teasured class prayer warriors, Lea Wilkerson McKnight, got her eternal angel wings this morning. She fought the great fight the last 4 years with cancer. Her battle was won this morning when she transitioned from an earth angel to an eternal angel. I say that so sincerely and from my heart. She loved and prayed for each one of us anytime there was a prayer request.
Lea worked tirelessly on our last reunion. If you were there, she even manned the registration table both nights because it was her thrill to see everyone as they came in. She was already engaged and ready for the 50th reunion but before Christmas last year, after being in remission, her cancer returned. She was under the care of a cancer center in Seattle, Washington that specialized in her cancer. One of her sons lives there with his family, so she was able to be them while her treatments and assessments were ongoing. That was a blessing in her life and this past year, she even went a few days early so that she could spend Christmas with them before her new treatments started. What a blessing! Many of us have been in touch with her while she has been in treatment. We have prayed hard for her and she for us. She was not able to return home once it was determined the treatments were not working. Her sisters were able to go there to be with her though and what memories they made with laughs and tears. Harry, her husband, was with her too. She transitioned to heaven while holding his hand.
Please pray for Lea's family and friends. May we all find comfort and peace knowing that our Lea will live on in our hearts forever and that she is our newest guardian angel. Watch for her God winks! When you see a beautiful butterfly, send her a message in heaven!
As soon as I have the service arrangements, I will send the details. I don't need to remind you all that we have seen the transition of 4 of our class family members this year and actually since February. God has plans for each one of us and tomorrow is not promised for anyone. I want to say to all of you that I love you and am so thankful for you in my life! Prayers for all of you to be safe and well.
Love and God bless you all,
Belinda Kelley Kromer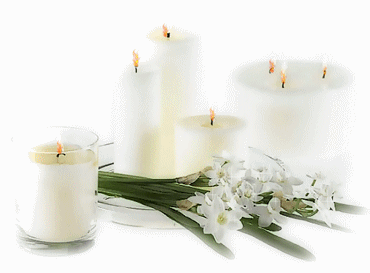 If you are aware of a Classmate who should be added to this page please let us know.