John Tyler High School

In Memory
Linda McKenzie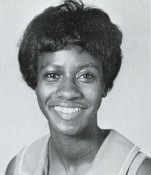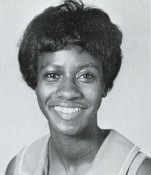 July 18, 2013
Services for Linda "Kaye" Simmons, 60, Tyler, are scheduled for 11 a.m. Saturday at Peoples Missionary Baptist Church with the Rev. Marcus Jackson Sr. officiating.
Burial will be in Bethel Cemetery, LaRue, un-der direction of John R. Harmon Undertaking Co., Tyler.
Mrs. Simmons died July 18, 2013, at Mother Frances Hospital.
She was born June 27, 1953, in Tyler to the late OY and Juanita McKenzie and was a lifelong resident of Smith County. She was a graduate of John Tyler High School and Star College. She was a member and deaconess of Peoples Missionary Baptist Church, sang in the choir and worked on the kitchen committee. She was a former manager of Jim Dandy, worked for Imperial American and Tyler Courier-Times. She was a cosmetologist.
She was preceded in death by three brothers and one sister.
Survivors include her husband, Larry Simmons, of Tyler; son, Robert McKenzie, of Tyler; daughter, Mar'shela Lester, of Tyler; brothers, Henry McKenzie, of Tyler, Larry McKenzie, Lenard McKenzie, both of Arizona, Ronald McKenzie, of Allen, and Bobby McKenzie, of California; sisters, Jessie Nell Moore, of Tyler, Ara Henderson, of Frankston, Ouida McGee, of Michigan; and grandchildren, Aaliyah Waalee, Karrion Lester and Taylor Widemon, all of Tyler.