John Tyler High School

In Memory
Ann Rowe (Tidmore)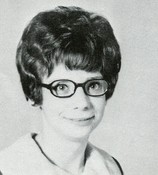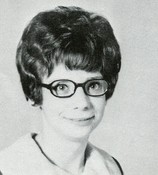 Breast Cancer-August 16th 2012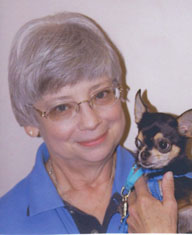 Ann Rowe Tidmore was born on November 16, 1952 in Corpus Christi and passed away on August 16, 2012 in Tyler. She is survived by her husband, David Tidmore, her parents, Edward and Doris Rowe, her sister and brother-in-law, Virginia and Dale Nipp, her son, Jeremey Tidmore and his wife Casey and her daughter, Elana Michelle. She has three grandsons, Andrew Myron, Hunter Ray and Matthew David who she loved with all her heart..
Ann was well known for her musical talents and abilities. She was the church pianist or organist at Noonday Baptist Church, Liberty Baptist Church, Woodland Hills Baptist Church and Martin Springs Baptist Church and was famous for her ability to accompany and back up a vocalist. She taught piano in Chandler for 17 years, influencing the lives of dozens of children and adults not only with musical knowledge, but also her faith in Christ and life values.
Ann spent nine years working with the Therapet Program of East Texas and was eventually able to have her own dog, Annie Rose, in the program. She worked at the local area hospitals, rehabilitation centers, the prison at Rusk and numerous functions for disabled children. She was voted Therapet volunteer of the year for 2010. Through this animal assisted therapy program she was able to minister to hundreds of people and make a difference.
Like many people, she had faced discouragement in life, but she decided if you are going to step on me at least let it be a step upward. She walked all the steps of life, never shied away and made each one a step upward. We love her and will miss her.
Memorial services will be at 10:30 a.m., Saturday, August 25, 2012 at First Baptist Church in Chandler with Brother Tom Roebuck and Brother Mike Matlock officiating. Burial was in Rose Lawn Cemetery in Tyler .