John Tyler High School

In Memory
Dianne Streetman (Gardner)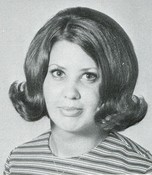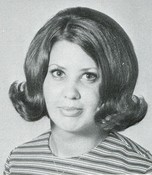 July 19, 2013
Services for Dianne Streetman Gardner, 60, of Chandler, will be held at 10 a.m. Tuesday, July 23, 2013, in the Chapel of Rose Hill Mausoleum with the Rev. Milton Gardner officiating under direction of Burks Walker Tippit Funeral Home.
Mrs. Gardner passed away on Friday, July 19, 2013, in Tyler. She was born Sept. 14, 1952, in Crockett to H.M. and Marie Streetman. She moved to Tyler with her parents at a young age and attended Tyler public schools, graduating from John Tyler High School in 1971. She married W.B. "Bill" Gardner and they recently celebrated their 42nd wedding anniversary on July 2. They lived in the Tyler area, Oklahoma City, Houston and, prior to retirement in 2008, moved back to Chandler. They were members of Friendly Baptist Church. She was preceded in death by her parents and a brother, David Streetman.
She is survived by her loving family, husband, W.B "Bill" Gardner; children, Tisha Renee Pelton and her husband Paul, of Chandler, William Brent Gardner and his wife Christiena, of Portland, Ore.,. and James Matthew Gardner and his wife Krystal, of Oklahoma City; three grandchildren, Brittany Pelton, Casey Pelton and Rett Gardner; a brother, Ronnie Streetman; a sister, Phyllis Mullican; and Dianne's beloved pet, Chloe.
Pallbearers will be Charles Gunter, R.C. Luce, Charles Hill, Casey Pelton, Pat Mullican and Craig Nash. Honorary pallbearers are Nolan Smith and Cecil Streetman.
The family will receive friends at Burks Walker Tippit Funeral Home from 5 until 7 p.m. Monday.
Memorials may be made to the Louis and Peaches Owen Heart Hospital in Tyler.